AIRC Foundation and the Municipality of Brescia return to illuminate Palazzo della Loggia in pink for the "Nastro Rosa AIRC" campaign against breast cancer, to raise awareness among citizens on the importance of prevention and on the urgency to find new treatments for affected women from the most aggressive forms of the disease.
The meeting entitled "The Pink Ribbon AIRC: research and prevention to beat breast cancer" was held on Monday 4 October in the Vanvitelliano Hall of Palazzo Loggia. The event was attended by Esmeralda Rettagliata Gnutti, President of the Lombardy Committee of the AIRC Foundation, the Mayor of Brescia Emilio Del Bono, Giampaolo Bianchini, AIRC Researcher at Centro San Raffaele Foundation, Paola Marella, AIRC Ambassador and Luigi Moretti, President of Palazzoli SpA .
Advances in research for the diagnosis and treatment of breast cancer have now led to 87% survival within 5 years of diagnosis. However, attention must remain high because the disease affects about 55,000 women in Italy every year, one in eight over a lifetime, confirming itself as the most common cancer in the female gender1. AIRC Foundation for Cancer Research once again focuses attention on the urgency of finding new treatments for those who have to face the most aggressive forms, such as the triple negative type, which affects especially at a young age, and metastatic breast cancer, which affects about 37,000 women in our country alone.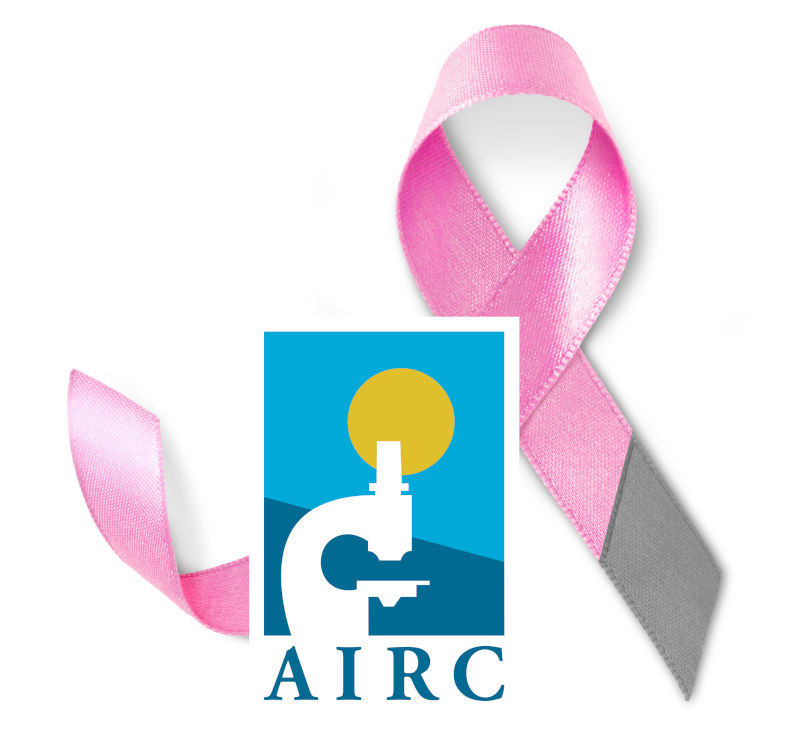 It is a very difficult challenge, which AIRC wanted to visually represent with an incomplete pink ribbon, which requires everyone's commitment to be fully colored. It requires the commitment of women, who must undergo the screening and control examinations recommended for early diagnosis; it requires the commitment of researchers, to work to develop new therapies; and requires the commitment of supporters, who with their donations allow research to never stop.
Thanks to the support of the AIRC Foundation and Palazzoli SpA, Giampaolo Bianchini, Head of Breast Oncology at IRCCS San Raffaele Hospital in Milan, is studying new treatment perspectives for women affected by triple negative breast cancer: «Up to a few years breast cancer immunotherapy was a gamble and many of my colleagues did not believe it. In the space of a few years, things have changed and immunotherapy today represents an important therapeutic option for women with triple negative cancer, a very aggressive form. With the project supported by AIRC I aim to understand why some patients benefit from this treatment and others do not, a fundamental condition for being able to define new therapeutic strategies».
The five-year project led by Bianchini is made possible by "Let's Give Light to Research", a three-year partnership between Palazzoli and AIRC Foundation created to support the challenge of immunotherapy applied to the treatment of breast cancer.
For Luigi Moretti, President of Palazzoli SpA "Our collaboration in this project stems from the trust we place in AIRC Foundation. As a company and as engineers we are aware of the importance of investing in research and development, but oncology is certainly not our field. On our part, there was therefore the will to do something for the area that was also innovative, but to "be able to do" we also had to "be able to believe" that a project like "Let's give light to research" was feasible. In AIRC we found the ideal partner: they gave us the opportunity to read the project, to understand it and feel it ours".
"In the face of this human and social fragility - continues President Luigi Moretti - it is important to move forward together. With our program, we also want to be ambassadors to our customers, installers, industrialists, public bodies. On the other hand, social responsibility has long played a central role in the commitment of the most ... enlightened industry, just to stay on the Palazzoli theme".
Involving, creating identity and making one's employees proud seem "obvious" concepts but they are not at all. So, thanks to this humanistic revolution, which has been underway for years in Palazzoli, this project is born, which further strengthens the management's attention to health, first of all of its collaborators and of the community in general. Everyone involved in the project: from suppliers to customers the challenge is to increase the work so that the percentages to be donated to the cause are always higher.

Ph by: Matteo Marioli