META150-EX
ATEX Pendant LED light fixtures in aluminium alloy from 16000lm up to 30000lm, IP66 , for zones 2, 21, 22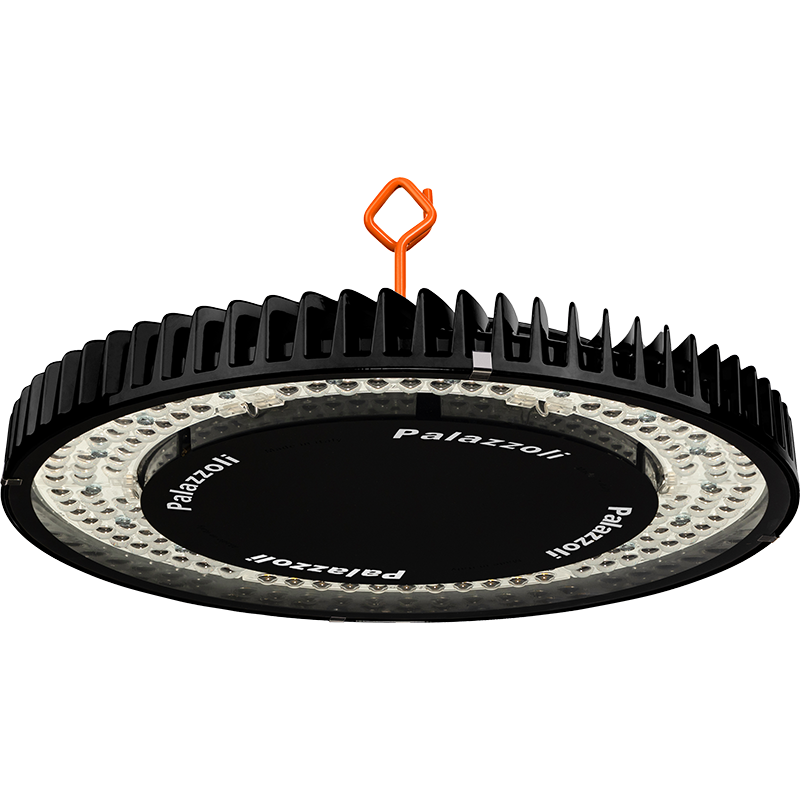 META150-EX ATEX Pendant LED light fixtures in aluminium alloy are suitable for use in zones 2, 21 and 22 with an efficiency up to 150 Im/W. this results in saving over 70% on energy consumption.
META150-EX is equipped with a high dissipation thermal management system that keeps the semiconductors unaltered over time.
The power supply electronics have been made in compliance with the EN 60079-18 Standard with 'Ex mb' protection mode (encapsulation).
Thanks to the comfort beam optics available in the catalogue, areas with combustible dusts and flammable gases can be illuminated in the best possible way.
Your purchase of Palazzoli lighting products contributes to the Research on Breast Cancer Immunotherapy.