RINO-EX
Watertight fluorescent light fixtures in stainless steel for T8 tubes, IP66, for zones 1, 2, 21, 22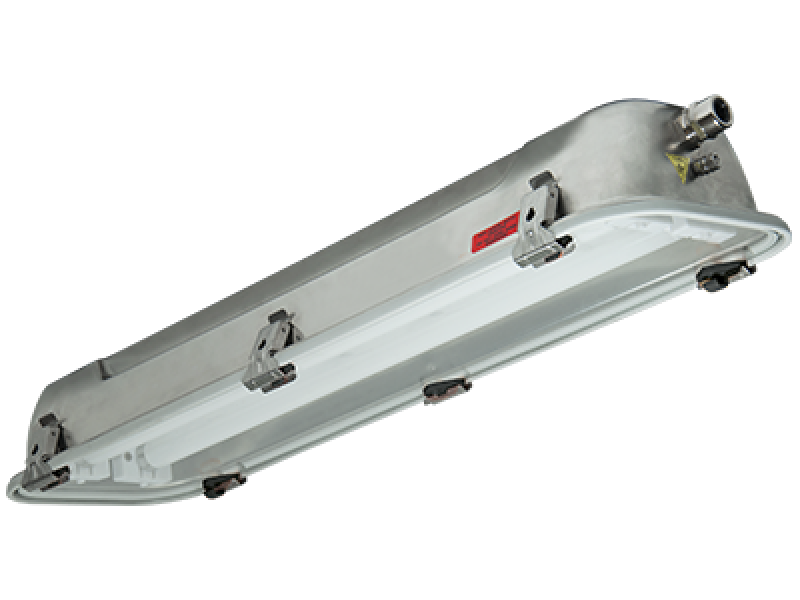 RINO-EX Watertight fluorescent light fixtures in stainless steel are suitable for applications in explosion hazardous areas as defined in ATEX 2014/34/EU Directive. Suitable for zones 1, 2, 21, 22. The diffuser is made of tempered glass. The fixing hooks are in AISI 304 stainless steel.
The sealing is guaranteed by a gasket reinforced in non-ageing elastomer and completed with corrosion resistant non-loosening terminals and non-sparking lamp holders. Supplied with M20 cable gland.
Complete with internal and external earth connection.
Your purchase of Palazzoli lighting products contributes to the Research on Breast Cancer Immunotherapy.