ALUPRES
Interlocked socket-outlets in aluminium alloy for heavy-duty applications from 16A to 250A, IP67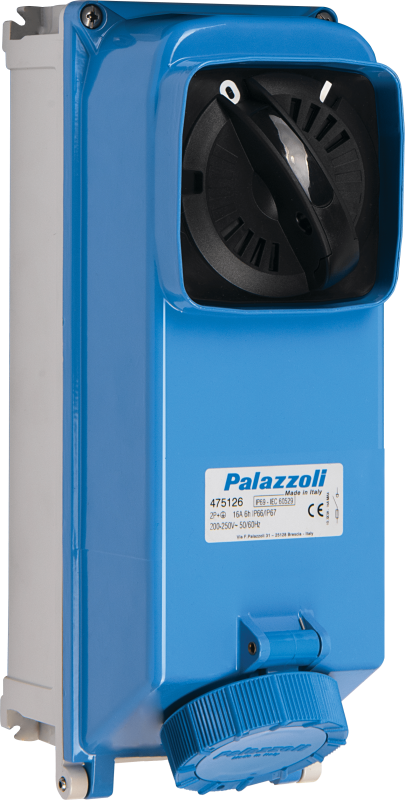 ALUPRES high-resistance interlocked socket-outlets are made of aluminium alloy. The casing is treated with ecological anticorrosion passivation with fluoro-zirconium and finished with hot polymerised non-toxic polyester paint.
The "heart" of ALUPRES is an isolator switch with the AC3-AC23A category at rated current that allows a safe operation even with highly inductive loads.
The handle is padlockable in positions 0 and 1 to prevent unauthorised access.