INTERLOCKED SOCKET-OUTLETS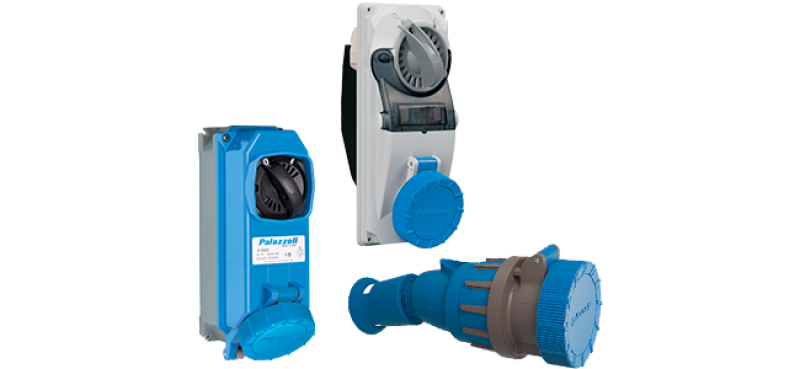 Palazzoli's interlocked socket-outlets and industrial rotary switches are ideal for standard use and for use in heavy-duty applications. The range of interlocked sockets is divided into:
compact horizontal and vertical interlocked socket-outlets

mobile socket-outlets with rotary switch

panel and wall-mounted socket-outlets with rotary switch

high amperage socket-outlets with electrical interlock
The construction materials of Palazzoli interlocked socket-outlets are: thermoplastic, reinforced technopolymer, Palazzoli thermosetting resin and aluminium. This guarantees: safety performance and high resistance.