TAIS
Interlocked socket-outlets in thermosetting GRP for heavy-duty application from 16A to 125A, IP66/IP67/IP69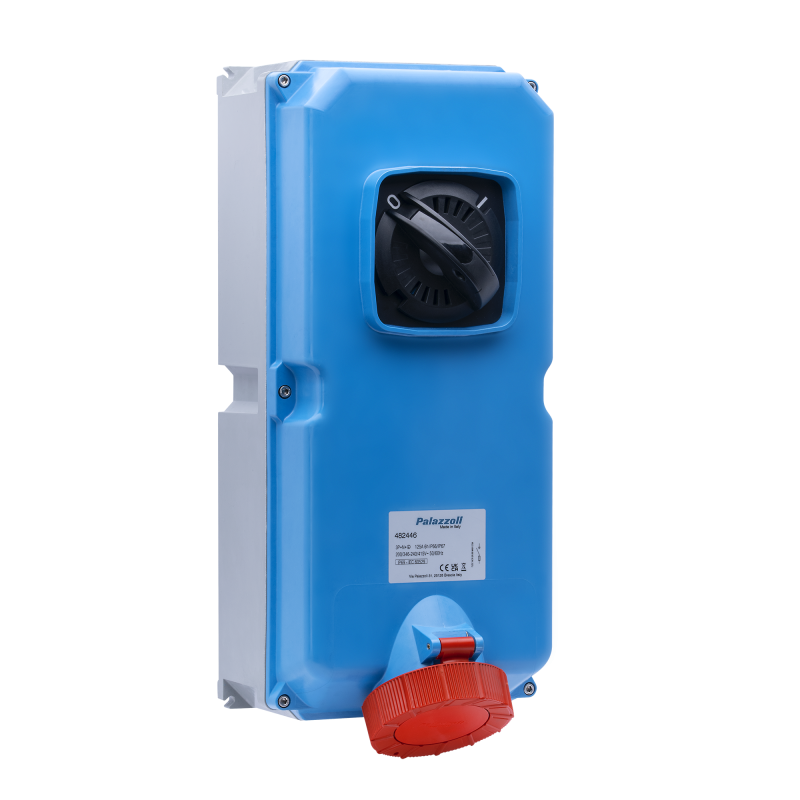 TAIS industrial low voltage interlocked socket-outlets are made in Palazzoli thermosetting GRP for heavy-duty applications, that comply with the IEC/EN 60309-1, IEC/EN 60309-2 and IEC/EN 60309-4 standards.
The system includes versions from 16A to 125A, with or without fuses, with MCB or with DIN rail that can be fitted with modular devices and with electrical interlock.
The interlock system is made with a steel bracket and the switch disconnector is certified to the AC3-AC23A category at rated current.