META150
High efficiency Pendant LED light fixtures in aluminium alloy from 10000lm up to 30000lm, IP66 / IP67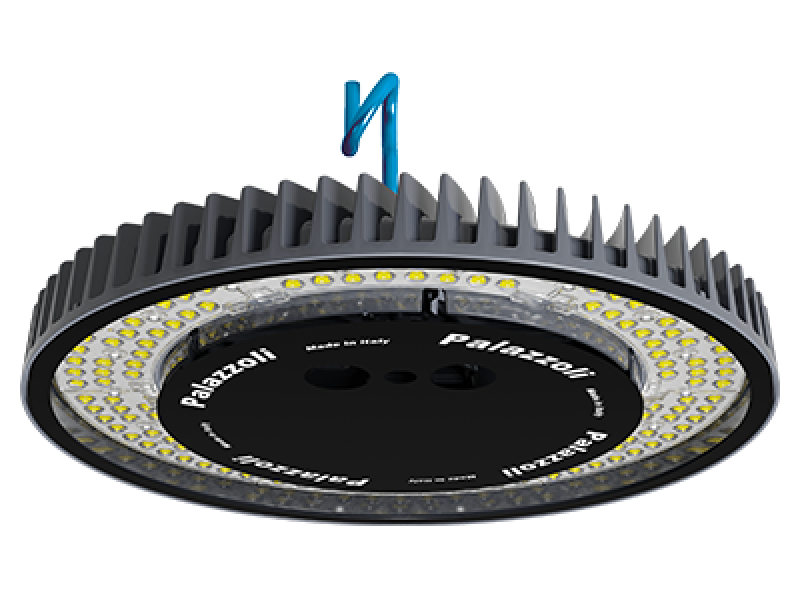 META150 pendant light fixtures in aluminium alloy ensures lighting and mechanical characteristics specifically requested for the installation in industrial, retail and sports environments as wel las in the food industry. These light fixtures can achieve an efficiency up to 150 lm/W.
The body is made of die-cast aluminium with anti-corrosion treatment, finished with a scratch-resistant powder coating.
The diffuser, made of extra-clear tempered glass with 4mm thickness, guarantees maximum resistance in harsh environments with chemical substances. The polycarbonate diffuser makes the appliance suitable for use in food industries that comply with HACCP standards.
Your purchase of Palazzoli lighting products contributes to the Research on Breast Cancer Immunotherapy.