TIGUA
floodlights in aluminium alloy from 6000lm up to 23000lm, IP66 / IP67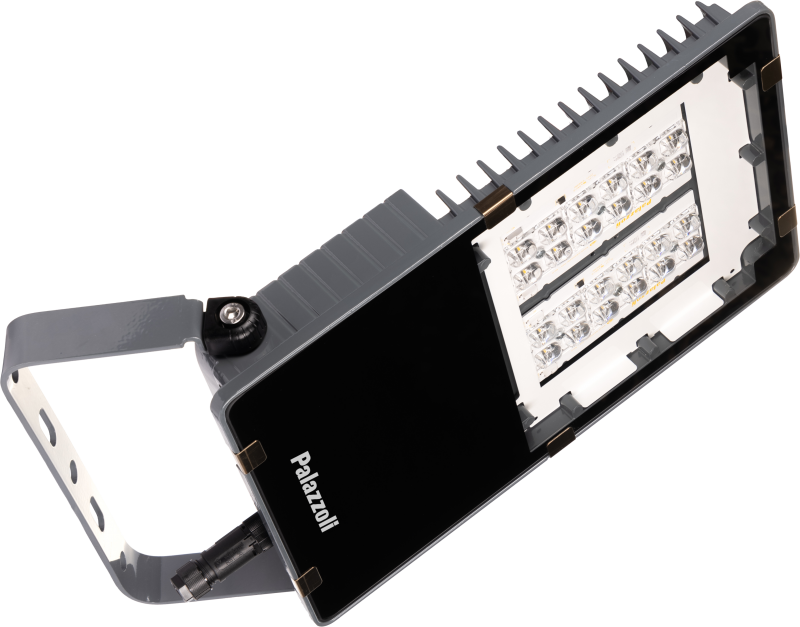 TIGUA LED floodlights in aluminium alloy are suitable for harsh environments and their colour rendering in ensured by the use of light sources with CRI>80.
The use of flicker-free power supplies and the latest generation LEDs enables Tigua LED to achieve an efficiency >110lm/W.
Tigua is equipped with a connector for a quick connection to the electric
grid, without opening the unit; at the same time, it is compact and easy to handle thanks to its 6,5 kg only.
Your purchase of Palazzoli lighting products contributes to the Research on Breast Cancer Immunotherapy.