X-TIGUA
LED floodlights in aluminium alloy from 30000lm up to 120000lm, IP66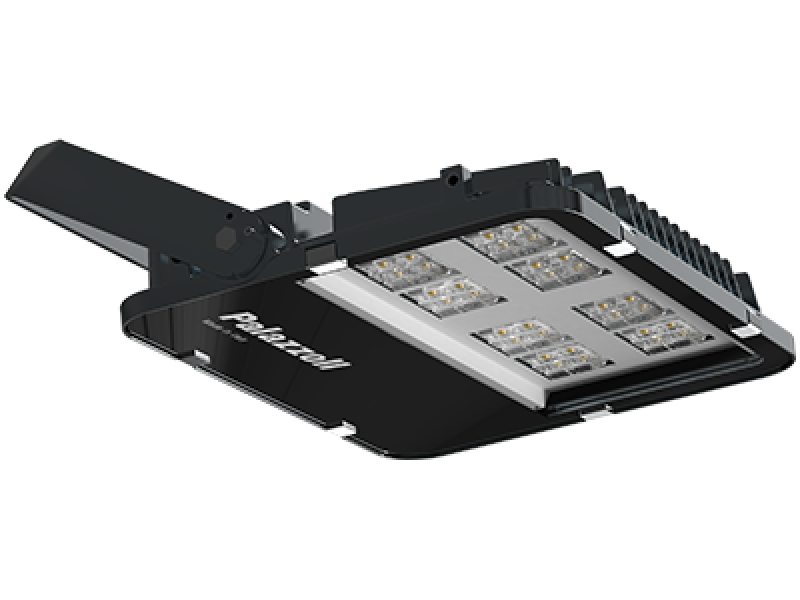 X-TIGUA LED high luminous flux floodlights have a die-cast aluminium body with very low copper content, together with the anti-corrosion treatment, and a 4mm thick diffuser in extra-clear tempered glass guarantees the durability of this fixture even in corrosive environments.
The optics are made using non-ageing, UV-resistant PMMA lenses with >90% efficiency and >95% transparency.
Available in several sizes, X-TIGUA is the perfect solution for lighting up large areas: ports, airports or large parking areas, light towers or small sport fiels, sport facilities, and perimeter lighting of large areas.
Your purchase of Palazzoli lighting products contributes to the Research on Breast Cancer Immunotherapy.